WM Capture 9-2

the highest quality screen recorder
<![if !vml]>
<![endif]>
Great for capturing Netflix, Amazon Prime, Hulu or any other movies, video games, webinars, music videos, cams, chat sessions and much more in high quality. GPU use, and CPU monitor protects your computer for overheating.
Intel Quick Sync and NVIDIA NVENC supported.
Up to 100 fps recording.

Multiple scheduled recordings, supports dual monitors, takes video frame snapshots and much more.

Free Your Desktop While Recording
WM Capture 9 is the only screen capture software that allows you to screen capture video from windows that are hidden. Once you enable "Background Mode" and select the video window to record, your video can be hidden leaving your desktop free for you to use with other programs.
Find out Why WM Capture is one of the most popular high quality recording programs.

WM Recorder YT-2
Easy powerful and convenient
stream downloader, screen recorder, audio capture, video/audio converter all in one easy to use program
<![if !vml]>
<![endif]>
WM Recorder YT based on youtube-dl (currently yt-dlp) is a powerful way to download YouTube videos, video playlists and many other video and audio files from the Internet. Just open your video site, click Get URL in your Chrome browser and your video/ audio is downloaded automatically.
The Video Clone mini-screen recorder allows you to record any video played on your screen. This is especially useful for recording LIVE YouTube shows and purchased movies.
WM Audio recorder can be used to record any sound played by your speakers.
WM Converter converts your downloads to many video/audio formats.
Find out Why WM Recorder YT is such a great downloader, screen capture, audio recorder and video converter all in one easy to use program.

Video Converter Pro
Multi-tasking Video converter Audio converter and Editor
<![if !vml]>
<![endif]>
Reliable, fast, easy to use
Converts all popular video and audio formats
Split/trim video or audio in seconds
Join video or audio files of any formats
Rescale video to mobile screen size
Maintains aspect ratio
Slow/Fast motion effects
Converts/Joins camera DVD files
Makes DVD/ISO files
Frame analyzer included
Fast conversion (typical 1/10 play time)
Find out Why WM Converter Pro is different than other video/audio converters.
===========================================
YTV Clone (new)
Watch sports, movies, video shows while working from your home
YTV Clone transforms your computer into a multi-viewing entertainment center, with the ability to watch multiple streams at the same time. A simple app (2.1 KB) which clones the Chrome browser windows and creates Picture in Picture (PIP) videos.
<![if !vml]>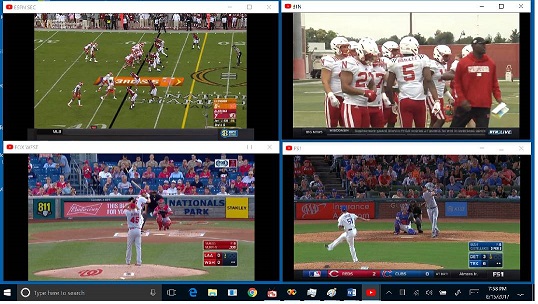 <![endif]>
create

Picture in Picture

videos and share your computer screen between your work and your favorite shows
designed to work with Google Internet TV app for watching multiple Internet TV channels at once on

PC

or TV